We  are one of the best mortgage brokers for jumbo loans in Louisville, Kentucky
Jumbo Loans in Louisville, Kentucky
A jumbo loan is a loan that exceeds the conforming loan limits as set by Fannie Mae and Freddie Mac.
As of 2022, the limit is $647,200 for most of the US, apart from Alaska, Hawaii, Guam, and the U.S. Virgin Islands, where the limit is $970,800
There are many benefits, including:
Financing available up to $2.5 million
Convenience of one loan for the entire loan amount instead of multiple mortgages
Competitive pricing
Complete our simple Jumbo Loan Qualifier
Receive options based on your unique criteria and scenario
Compare mortgage interest rates and terms
Choose the offer that best fits your needs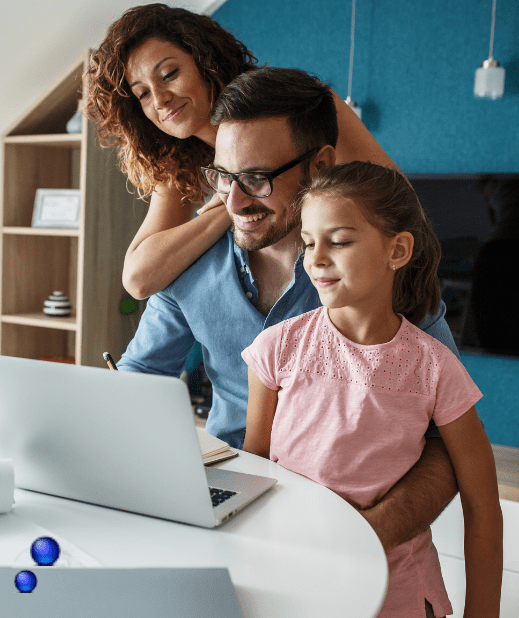 Frequently Asked
Questions
How much is jumbo loan?
When a loan surpasses the $647,200 maximum for a single-family house in all states (with the exception of Hawaii and Alaska and a few federally designated high-cost areas, where the cap is $970,800), it is referred to as a jumbo loan. This servicing limits are set by Fannie Mae and Freddie Mac.
Are jumbo loans classified as fixed-rate or adjustable-rate mortgages?
Both fixed-rate and adjustable-rate mortgages are available for jumbo loans. This means that people who want to fix their rates and have constant payments should look for fixed-rate jumbo loans, but those who want to sell their homes sooner or who expect their income to rise should apply for ARMs.
What is the maximum amount of a jumbo loan?
Potential homeowners naturally want to know the maximum amount they can borrow since jumbo loans are characterized by their minimum value. The borrower and lender will determine the maximum value.
Get pre-approved with LightPoint Mortgage in as little as 30 minutes.