Get a free quote on a VA Loan & save thousands of dollars with the right loan fit
U.S. Department of Veterans Affairs (VA) offers long-term financing to eligible American veterans or their surviving spouses (provided they do not remarry).
No down payment is required (unless required by the lender or the purchase price is more than the value of the property)
Buyer informed of reasonable value
Negotiable interest rates
Here's how VA process works:
Complete our simple VA Loan Qualifier
Receive options based on your unique criteria and scenario
Compare mortgage interest rates and terms
Choose the offer that best fits your needs
Frequently Asked
Questions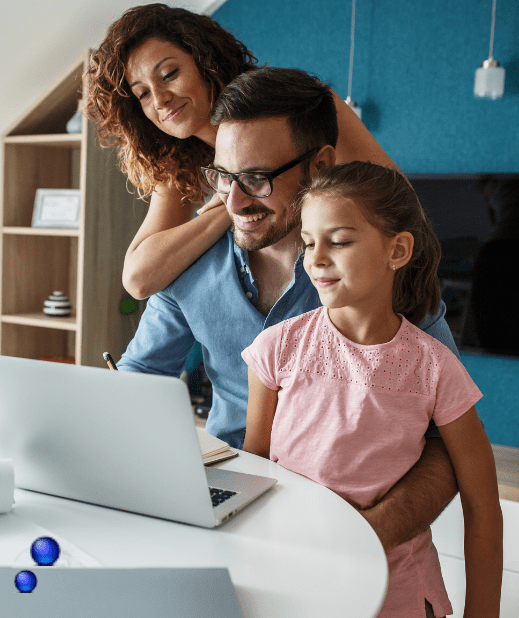 How can I apply for a VA guaranteed loan?
Any mortgage lender that takes part in the VA home loan program will let you apply for a loan. To demonstrate to the lender that you are qualified for a VA loan, you will eventually need to obtain a Certificate of Eligibility from VA.
Are VA loans offered by all local lenders?
No, not always. A lending institution that can handle your home loan must be VA-approved. You can evaluate your credit history with the assistance of a lender to find out how much of a loan you are eligible for. It is important to browse around because different lenders have different closing expenses and other fees.
What is the maximum amount of VA loan?
Despite the fact that there is no maximum VA loan (the amount is only constrained by the fair market value or the purchase price), lenders typically base their decisions on an applicant's credit history and capacity to repay the loan.
If I was discharged years ago and want to qualify for a VA loan, what forms/documents will I need?
A Certificate of Eligibility is necessary for everyone. If you don't have this Certificate, you'll need to fill out VA Form 26-1880 and attach a copy of your DD-214 (Certificate of Release or Discharge from Active Duty), which documents your record of military service. Loan applicants will also need to provide documentation of their credit, savings, and work status with the Certificate of Eligibility.
Get pre-approved with LightPoint Mortgage in as little as 30 minutes.